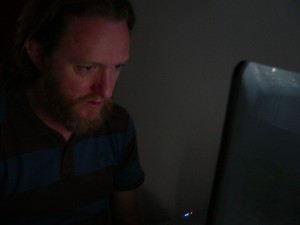 The crow caws – a gentle reminder;
The beginnings of a communication.
The rain falls – a stark reality;
The returning to my development.
The light glows
Amid the afternoon,
Electric, to disperse the shadows.
I've penned these words, to trap
This moment. But this could have been…
Any other time.