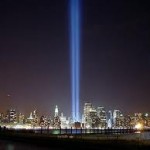 I'd like to be remembered for my life, not my death.
Not just another victim that you will all soon forget.
Commerate me on a "Canal Bank Walk",
Remember me by verse about which we can talk.
And let death in the shadow that lurks at Ground Zero
Create hope – and not just another tragic hero.