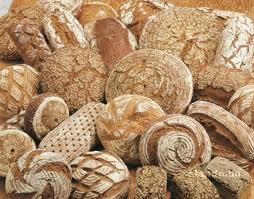 Situated at a busy junction, yet separated from the main road by tramlines and a cycle/ footpath*, the Lipóti Pékség (bakery shop), at St John's Hospital (Szent János Kórház) tram stop, now in its second year is the epitomy of success. Along with rivals Fornetti, they have been carving up the market share of late and while others like Princess still hold prominence at some metro locations one does have to wonder as to for how long more.
The small park adjoining this particular outlet makes it all the more alluring for the early morning commuter and whereas Hungarians are not as inclined as some other Europeans to the early morning coffee trade (many cafes in the centre don't open till well after nine am), things are changing. A healthy flow of customers passes through here each morning but as to how many stay for a cup of Joe, I cannot say. Now when it comes to buying pastries and such Hungarians are no strangers. Some, in fact, may tell you that Hungarians don't have the money for such luxuries a cup of coffee but that's not about to stop their 'pékség' intake. Priorities is what it's about really!
Sitting in the covered outside seating area provided, the flower pots almost encroaching in their splendor and proximity, if one could just for a moment filter out the noise and put their backs to the road, it may be a type of paradise. Perhaps I'm stretching it here but what with a tram-stop that caters for two tramlines, frequently running, and a bus stop with 3 to 4 buses stopping, dropping and picking up, it certainly is a place for the people watchers. As this is a day long process business is never too far off which is apparent by the selection of cakes and sundries now available that weren't here last year.
It's also perfectly located 3 stops from the busy hub that is Moszkva ter/ Széll Kálmán tér and on the 61 tram-line to the picturesque suburb of Hűvösvölgy, itself home to the lower terminus of the children's railway, the upper station situated on the hills in Normafa boasting spectacular views of the city.
http://www.gyermekvasut.hu/english/chrw_home.php
There is a hospital nearby, if that's your thing, a supermarket, a couple of bars and a park. It is also quite near the cog-wheel train terminus so if its tourism Buda-side you're after with a break between places you could do worse. The Lipóti Pékség is one of a chain so don't expect anything different here, but for easy tastes and snacky urges, it serves its purpose well. The coffee on offer is better than any canteen crap but it probably won't be found listed in this year's Connoisseur Coffee Magazine
(if there is one…Let's check! http://www.connoisseurcoffeeco.com/specials.html
No luck but this may be of interest ).
Now if you're this side of the river to see the castle and you find yourself  here you've gone too far but before you turn back take it from me…if you're on holiday relax, the castle's going nowhere…sit down, enjoy the sights and sounds and if you do decide to hurry back from whence you came why not take the park option, a pathway just off the 59 tram starting point leads under the cog-wheel rail tracks past a sports centre and school and returns you to Moszkva tér through the park.
Whatever you choose you're never lost if you have a minute to sit down and get your bearings, and why not here!
*http://thehairyteacher.com/?p=439