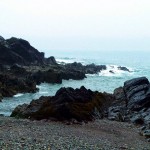 As part of the service provided by the Budapest English Teacher half-day/day trips will be organised for the more active, and willing, students.
These will take many forms but will include hiking, cycling, sight-seeing, and all within the framework of an English language experience.
Each location will be discussed beforehand and the activities will be formulated based upon the provision of the area, eg in Pilis hiking will be optimum whereas in Kopaszi Gát anything from canoeing to frisbee could be "on the cards".
An example then of a typical day would include:
8.30 am Meeting at a centrally located fixed point.
9am Departing either by bus, train, tram, bicycle, on foot or whatever…even the river is not to be ruled out, especially now that BKV have provided the river boat service.
10am* Arrival at destination of our choice. * This will vary depending on destination.
10.30am As a group we will take part in activities and during this time only English will be allowed. Advanced students who would like to act as group "invigilator" will get a price discount!!!
12.30pm Lunchtime
1-1.30pm This will either be the end of the end of the excursion and the returning time (half-day trip) or the start of the afternoon activities.
4pm This will be the end of activities and time to return home.
All students will be provided with a feedback sheet or if they wish they can go online at:
http://thehairyteacher.com/?p=1107
All feedback is welcome and will be treated with the strictest confidentiality.